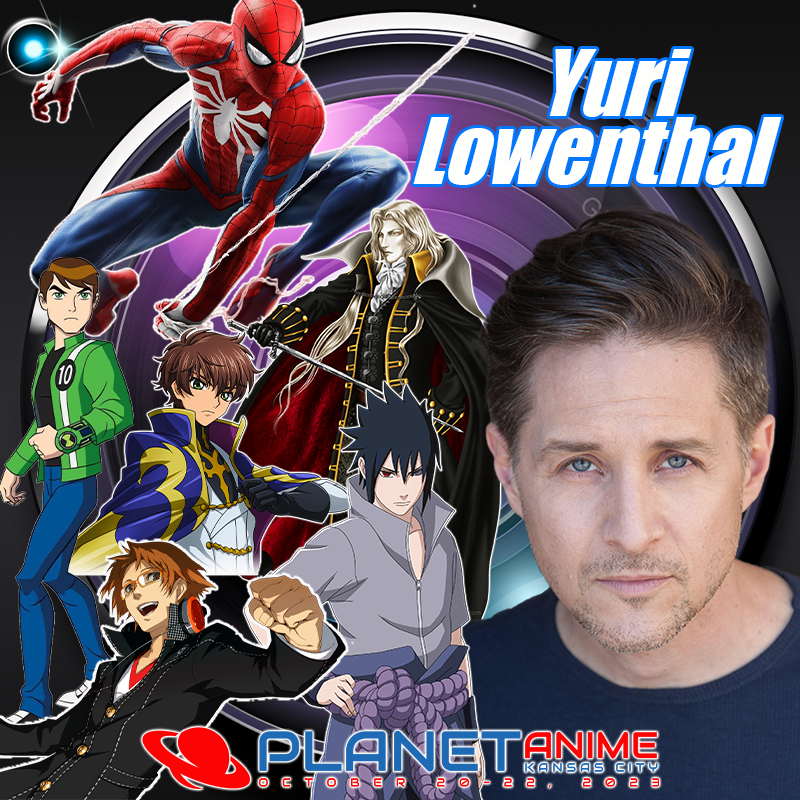 Autograph Price: $60 - 8x10" photo, $80 - Pop, Quote every 6 words - $20
Other Pricing: Combo - Selfie/Autograph 8x10' - $80, Combo - Selfie/Autograph Pop - $100
Yuri had a nomadic childhood, growing up not only around the U.S. but also throughout Africa and Europe. After a brief stint with the Japanese government, Yuri turned to acting full time, and after half a dozen years in NYC, relocated to Los Angeles. He has performed throughout the world and is also an internationally produced playwright. He spends his days working in film, television, theatre, web and as a voice actor in games, animation and commercials. 
Yuri's prominent roles include Sasuke Uchiha in Naruto, teenage Ben Tennyson in Ben 10, Jinnosuke in Afro Samurai, Simon in Gurren Lagann and Suzaku Kururugi in Code Geass. In video games, he voices The Prince in Ubisoft's Prince of Persia, Hayate/Ein in Dead or Alive, Matt Miller in Saints Row: The Third and Saints Row IV, and Peter Parker/Spider-Man in Insomniac's Spider-Man and Spider-Man: Miles Morales.
Yuri is fluent in several languages and studied martial arts before recently settling into yoga like most L.A. actors. He is a published author, having penned the "crimedy noirvella" TOUGH CITY (available on Lulu.com), as well as a variety of children's books and short stories and almost a dozen feature screenplays.
Not content to wait for green lights, Yuri created production company Monkey Kingdom Productions with life partner-in-crime Tara Platt. 
In addition to several short films, and almost 50 episodes of the hit comedy webseries SHELF LIFE, they have produced two features, the psychosexual thriller TUMBLING AFTER (available on iTunes), and their newest film, CON ARTISTS, now available on Vimeo On Demand. He is the co-author of the book VOICE OVER VOICE ACTOR: What It's Like Behind the Mic and follow up VOVA: THE EXTENDED EDITION (w/ Tara Platt), published by Bug Bot Press.