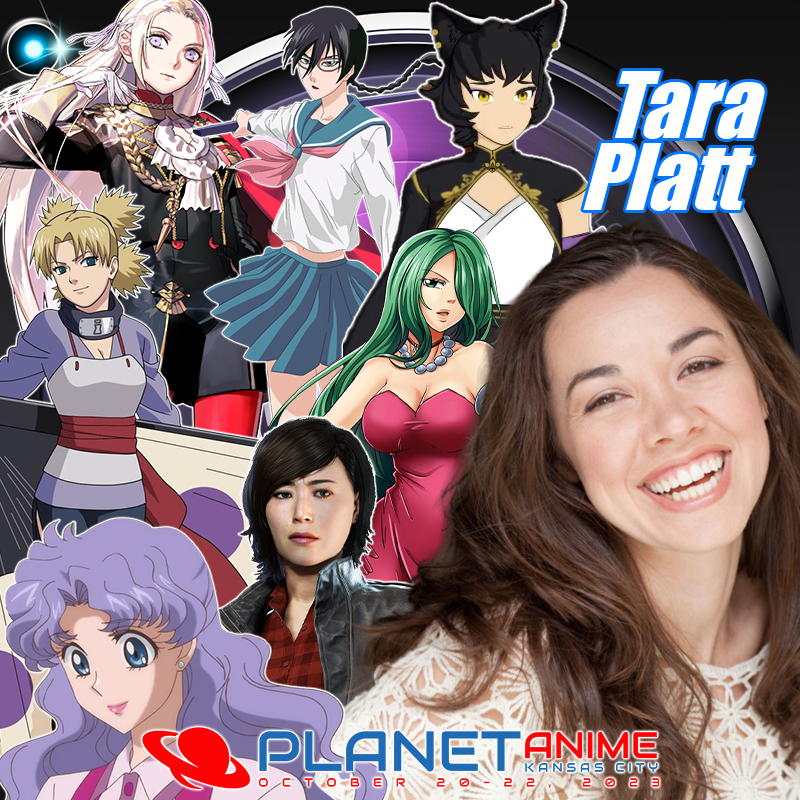 Other Pricing: Combo Selfie/Autograph - $70
Tara Platt is an actor/writer/producer who creates excellence thru play! No matter what project or in what capacity, she always strive to honor two values: playfulness and excellence.
Platt just celebrated the 15th anniversary of her production company, Monkey Kingdom Productions, where she's produced and acted-in two features: award-winning psychological thriller Tumbling After and mockumentary Con Artists. She also created, starred in and produced several successful web-comedies, four seasons of Shelf Life, four seasons of travel docu-comedy Up Up & Away, and one season of heartfelt comedy Whatta Lark. For TV & Film you may have caught her on-screen on Scandal, Hawaii Five-0, Castle, and even in the Halle Berry movie The Call.
She has provided voices for dozens of English-language versions of anime films, television series and video games. Her notable roles in anime include Temari in Naruto and Reina in Rave Master. She also voices Kali Belladonna in RWBY, Mitsuru Kirijo in Persona 3, Edelgard von Hresvelg in Fire Emblem: Three Houses, Miriel & Flavia in Fire Emblem: Awakening, Anna Williams from the Tekken series, as well as characters in Mortal Kombat vs. DC Universe, Ultimate Marvel vs. Capcom 3, Saints Row: The Third, Bayonetta 2, Soulcalibur IV and League of Legends. She recently starred as Yuri Watanabe in the video game Spider-Man.
Together with her husband, Yuri, she wrote the best-selling award-winning book, Voice-Over Voice Actor and subsequent VOVA: The Extended Edition which we published through our publishing company, Bug Bot Press. Platt also wrote the children's bedtime book Relax Your Toes and interactive journal of a traveling Romani girl Zartana. They have also given a TEDx Talk on Storytelling.